UK Today News: British Troops To Move Out Of Afghanistan's Sangin Area – Replaced By U.S Troops

The troops of UK stationed in Sangin, in the province of Helmand, will be handing over the area to the US troops. The British troops have had suffered 99 casualties since 2001. The British Defense secretary, Liam Fox stated that Royal Marines stationed would start moving out by the end of the year.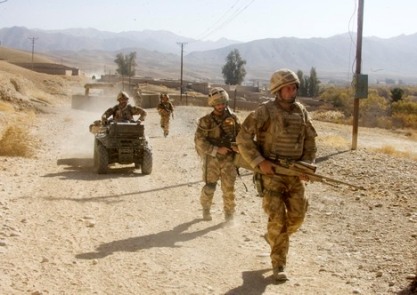 According to the military this personel, this move is known as redeployment, because the number of US troops in the region are sufficient enough, but for the Taliban, they would feel this would be a call of defeat from the UK.
Major General Richard Mills of the US Marine said that they have gained control over all the NATA led International Security alliance force in the Helmand province since the 1st of June. Dr. Fox has stated that they would concentrate only on the province's central area, which is the busiest and would be leaving the north and south areas to the US.
According to the BBC, more troops will be sent from UK to help in the redeployment process.