UK Today News: United Nations To Condemn Sinking of South Korean Warship

The UN Security Council was ready to condemn the sinking of the South Korean warship, but reportedly fell short of putting the blame on the North Koreans -which was demanded by Seoul and Washington.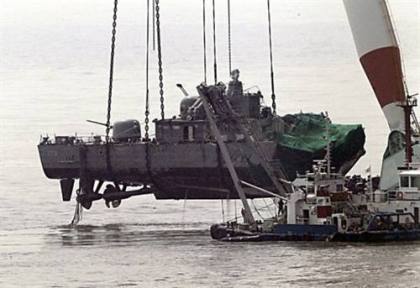 Reports say that a text drafted by the UN, is expected to be adopted by all the members of the Security Council, which mentioned everything about sinking of the 'Cheonan', in the Yellow Sea, at the disputed borders of both the countries.
The submitted text is likely to contain all the details and measures to prevent such hostile attacks in the future, and it also thanked the South Koreans for showing their restrain towards the attack. Further, the published text does not contain anything that blames the North Koreans directly, but rather, the text contains the findings of the investigations that took place after the attack, which shows the hand of the North Koreans in it.
However the published text has been approved by the permanent members of the UN, and it clarifies all the security concerns by the S. Koreans and measures how to prevent such attacks ahead in the future. But now it seems that the text has not been able to satisfy the demands kept forwards by Seoul and Washington. In the G20 summit, Obama had made a strong statement condemning North Korea, that it has done an act which cannot be accepted by the society, but on the other hand North Korea has been reluctant and consistently denied its hand behind the sinking of the ship.