UK Today News: Tropical Storm Chanthu Hits Southern China, Raises Fears Of Floods
The Tropical storm Chanthu, better known as Typhoon Chanthu, has lost its intensity and is reportedly slowing down, but there are fears that it is inching closer to the areas in Southern China, where floods already exist. The government has stated that this is a moment of great concern.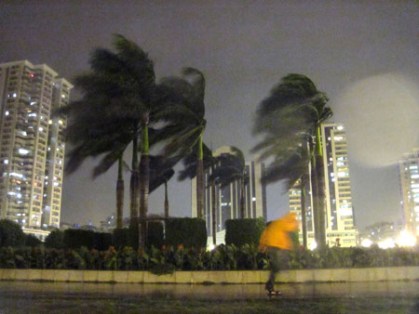 File Pic. Image Source: XN

Reports state that the government has released figures of the dead and the missing and stated these floods are the worst in the past 10 years. Almost 701 people have died and close to 347 people have been missing during the torrential rains in China. Tropical storm Chanthu may probably make matters worse in the areas which have already received torrential rain, and could pour down another 20 inches to half meter of rain in those areas.
Chanthu has slowed down and as the storm moves closer to the inner parts of China, the most important point to ponder is the Yangtze river and the Three Gorges Dam, which has experienced the most heavy rains in the past three decades.
CNN reports that over 287,000 military personnel will be part of the in anti-flood operations in China.