UK Today News: British Soldiers Killed In Helmand Province In Afghanistan While Helping Injured Colleague
The Ministry of Defence have stated that two British soldiers have been shot dead in southern Afghanistan as they were trying to help one of their colleagues. One of the soldiers belonged to the Royal Dragoon Guards and the other to the 1st Battalion Scots Guards. They were reportedly shot in the region of Lashkar Gah in south Afghanistan yesterday, and the names of the deceased will be disclosed today.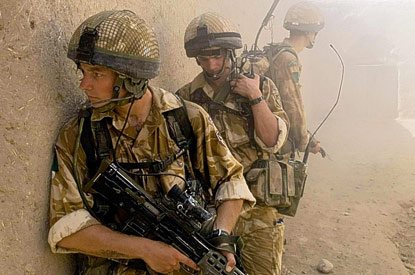 British troops in Helmland. (Pic: LES)
Lt. Col. James Carr-Smith, told reporters that the soldiers were helping one of their injured friends when they themselves were shot dead. This was a completely courageous and selfless act by the British trooper. The total number of deaths of British soldiers in Afghanistan since 2001, has gone up to 324.
This incident happened just days after British PM David Cameron decided that it was time to pull out his soldiers from Afghanistan. He stated that the process of withdrawing will start next year and by the year 2015, all the British troops would have left the country.