UK Today News: Diego Maradona No More The Coach Of Argentina

Diego Maradona is no more the Coach of Argentina, as the panel made him exit his position on Tuesday. Maradona's exit from the position of Coach came after Argentina's football team faced humiliating defeat in the recent 2010 FIFA World Cup. Maradona served two years as a coach for Argentina.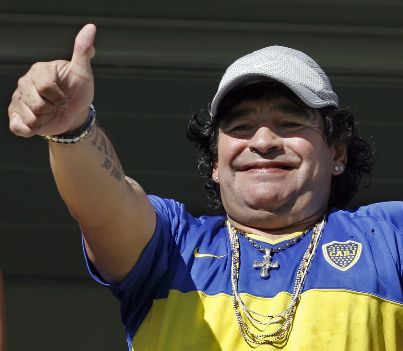 The Argentina Football Association did not renew his contract, as he was presented a new contract to remain coach till the 2014 World Cup but he said he will sign only if his current staff remained.
The AFA stated that it was clearly unacceptable, as the panel had decided to replace a number of people in the staff, and even though they had offered Maradona to stay.
The spokesman from AFA said, that his exit is painful, but still there would be a future role for the man who had made Argentina win the 1986 World Cup.
Argentina had performed good in the World Cup, but they lost badly against Germany in the quarterfinals, resulting to a 4-0 loss, this was considered one of the worst exits of Argentina in any World Cup.