UK Today News: Tropical Storm Colin And Dangerous Heat, Creating Havoc In South US
Tropical Storm Colin : The South is undergoing some immense atmospheric catastrophe this week; one has seen the hellish heat that is taking place in the entire South and the incoming tropical storm Colin which can knock US's doors at any time. For the moment the storm's central system is away from the American shores, but has gained speed of 24 miles per hour.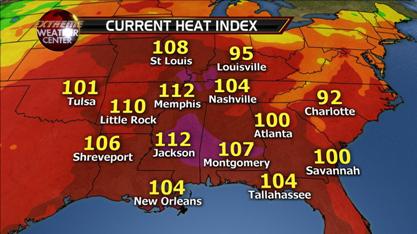 The computer systems in America, which forecast the storm's path are for the moment showing no signs of the storm to become a hurricane, so for now nothing can be said, for the storm is ragging and lashing in the Atlantic.
There has been predictions from the forecasting system, that by the time storm reaches US it will have already died out.
But something worse that is going on the South is the ongoing heat, which has become almost unbearable. Temperatures in Memphis has reached a mind staggering 112 degrees, plus the humidity in the region makes the temperature feel like it is 119 degrees.