UK Today News: Motorola Droid X Users To See Android 2.2 Froyo OS Update Released Early September

Motorola has announced that it will be launching the new Motorola Droid X with an Android 2.2 FroYo OS, this September. And good news  for the Droid users who will get the updates for the Droid X in less than four weeks.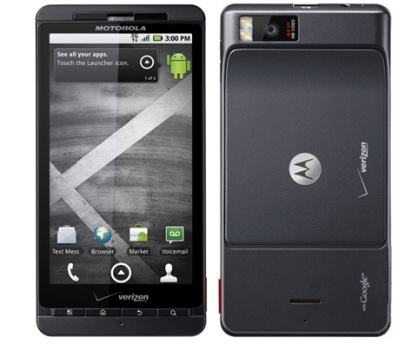 Reports say that the upgrade to Android 2.2 came after an article was published related to the Exchange 2003 issue, where it was written that the there were issues with the Droid X.Iin return to this article , Motorola stated that the new upgrade to the Android 2.2 OS will come up in the month of September this year.
And yes, this is really good news to the Droid X users, because this is going to be a subsequent upgrade for the customers including an upgrade in browser type speed much the same as Google Chrome and it will also feature support of Adobe Flash 10.1, plus Android applications and updates when new versions of the Android are released.
Read more on AsiaBizz.com