UK Today News: Eight Iraqi Soldiers Killed in a Blast

In a bomb explosion attack on the Diyala province in Iraq, eight Iraqi soldiers have been killed and four others injured. The bomb explosion took place when Iraqi soldiers was raiding a house in the town Sadiya, police reported.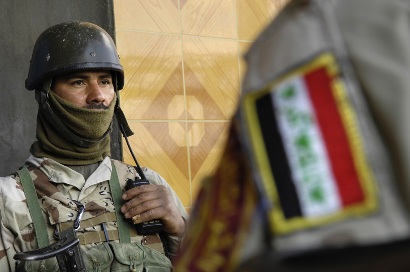 The bomb explosion is just one day after around six people were killed in attacks in the country, this also included a couple of members from the US-funded militia group, also two policemen were killed.
The US troops are returning back to their country and the withdrawal of the troops is said to be completed before the month. A lot of attacks and violence is making this process a little difficult in Iraq.
Reports say that the US is ready to withdraw all the US forces from Iraq and plans to complete this by the end of the year 2011. This leave around 16 months for the US forces to get back to their country.