UK Today News: Teri Hatcher Uploads Pictures Without Makeup On Facebook

Teri Hatcher did some amusing thing recently. She posted some of her 'without make pictures' on the Facebook. The pictures reveal that they were clicked just after the bath. She did so to make a point about beauty.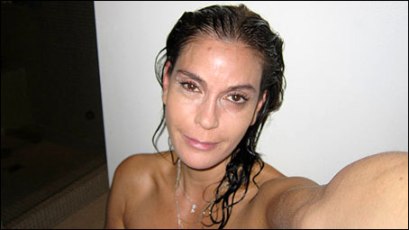 She posted them under the album named "Oy With the Botox!!!" Hatcher accepts the fact that she had tried all the beauty enhancing stuff like Botox or some fillers in the past, but now she is completely out of it.
A caption under one of her picture says,
"I am alone in my bathroom naked in a towel on behalf of women everywhere trying to make a point." "Women YOU ARE BEAUTIFUL."
She believes that celebrities look marvelous in their pictures because of the skin lightining and feels proud about the fact that this one point makes her superior to the actress Angelina Jolie.