UK Today News: Miss Universe 2010 Swimsuit Show Takes Place August 21 – Presentation Show Gives First Look At Contestants
The gorgeous 2010 Miss Universe contestants posed in swimsuits as well as strutted around in their evening gowns as part of the Presentation show, for a pre taped segment of the 2010 Miss Universe Pageant in Las Vegas. The finals of the 2010 Miss Universe pageant takes place on Monday, August 23rd 2010.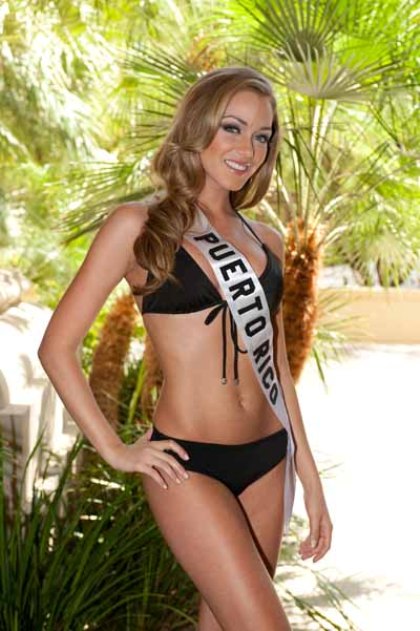 Miss Puerto Rico 2010 Mariana Paola Vicente (Photo Credit: Associated Press)
So what's been happening at the 2010 Miss Universe pageant so far? The 83 contestants from across the world showed off their national costumes to the judges on Monday, August 16. This was then followed by a fashion swimwear show by Dar Be Dar, which saw some of the beautiful contestants posing in swimsuits on August 18. (MissUniverse.com)
The Miss Universe Presentation show took place on August 19th, where we got our first glimpses of the beautiful contestants in evening gowns and swimsuits, and by the looks of it, we can already see some tough competitors in this first look at the beauties.
On Saturday, the contestants are set for the Swimsuit show as well as the Michael Franti concert, followed by a dress rehearsal on Sunday, and the much awaited Miss Universe 2010 finals on August 23.
The past few days have seen the contestants giving it their all to become the next winner after Stefania Fernandez, Miss Universe 2009.