UK Today News: Suspected Arms Dealer Viktor Bout To Be Extradited To US, Says Thailand Court
Viktor Bout, a suspected international dealer of arms, will soon be handed over to the US government, as per a ruling by an appeals court in Thailand, August 20, 2010. This will be done within the next three months.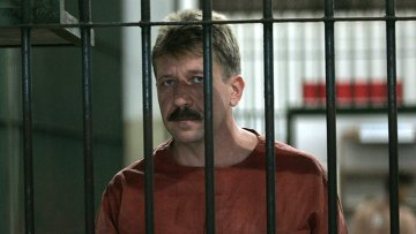 Photograph: REUTERS/ Kerek Wongsa
However, Sergei Lavrov, the Russian Foreign Minister, reacted after the Thai court's decision and said, "It was an unlawful, political decision" that was "taken under a very strong pressure from the outside."
The US Drug Enforcement Agency had carried on a sting operation in March 2008 on Bout, that is when he was arrested and he is been in the Thai custody since then. The dealer allegedly had supplied weapons in wars all over the world that include Afghanistan, Sierra Leone and other nations involved in war.
Bout, on the other hand, has consistently denied the accusations put against him.
The character of 'Yuri Orlov', played by Nicolas Cage in the 2005 film 'Lord of War' is said to have been inspired by Viktor Bout.