UK Today News: Miss Universe 2010 – Miss Russia 2010 Irina Antonenko Is Among The Top Favorites For The Crown
Miss Russia 2010 Irina Igorevna Antonenko is all set for the finals of the 2010 Miss Universe pageant that takes place on Monday, August 23rd 2010.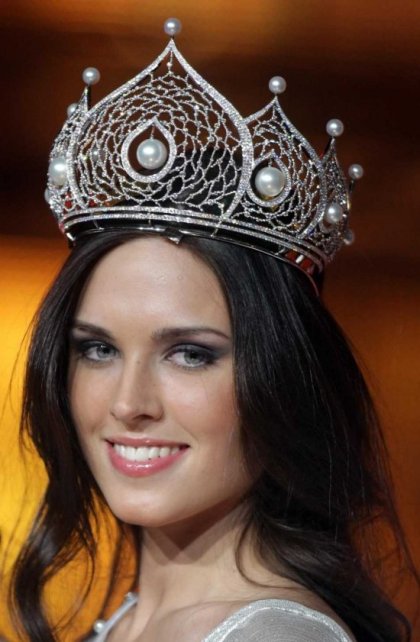 The gorgeous Miss Russia 2010 Irina Antonenko. Photo Credit: EPA/MAXIM SHIPENKOV
The stunning Irina Antonenko won the title on March 6th 2010 and was crowned by her predecessor, Miss Russia 2009 Sofia Rudieva. The 18 year old represented Urals city of Yekaterinburg at the Miss Russia 2010 pageant.
The only time that Russia ever won the Miss Universe title was in 2002 by Oxana Fedorova, but she was dethroned of her crown due to certain controversies surrounding her role as a Miss Universe ambassador. Miss Panama Justine Pasek was later crowned Miss Universe 2002.
2010 will see 83 beauties competing for the Miss Universe crown, and this year's Russian representative, Irina Antonenko, has got charm and beauty, and is indeed one of the favorites for the Miss Universe 2010 title.