UK Today News: Dancing With The Stars Season 11 Star Cast Revealed – Jennifer Grey, Bristol Palin, David Hasselhoff Among Others
Dancing With The Stars, as the name suggests is the dancing show that involves celebrities. This Season 11 gets bigger with names like David Hasselhoff, singerMichael Bolton, Jennifer Grey and Sarah Palin's daughter Bristol Palin joining the league.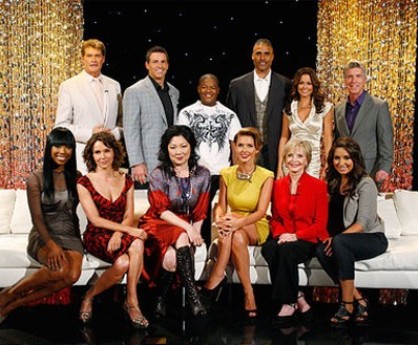 The Dancing With The Stars Season 11 Lineup (Photo Credit: ABC)
Dancing With The Stars Season 11, that airs on ABC is a concept borrowed from British BBC television series, 'Strictly Come Dancing' that was aired back in 1949. This is the 11th season of DWTS, and the expectations of the viewers are as always on the rise following the exposing of this year's gang of celebrities.
This year's celebrity list also includes singer Brandy, actress Margaret Cho, Rick Fox, Florence Henderson, Kyle Massey, reality star Audrina Patridge and Kurt Warner.
Pairs of celebrities and dancing professionals after rigorous practice, will perform in front of the judges and get eliminated  if they fall weak as compared to their competitors. Celebrities like supermodels, actors, singers, sports stars everyone, even if they had two left feet, have made an attempt to entertain their audiences with some real good dancing and that's what 'Dancing With The Stars' promises.