UK Today News: Mariner Energy's Oil Rig Platform Explosion Reported In Gulf Of Mexico, 92 Miles From Vermilion Bay
Oil Rig Platform Explosion In Gulf Of Mexico Today: An oil rig explosion on a platform owned by Mariner Energy Inc. in the Gulf of Mexico on Thursday morning, saw thirteen workers escaping into the water for safety. The incident took place 92 miles south of Vermilion Bay, according to the Coast Guard .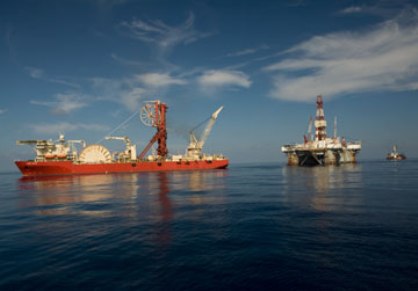 Photo Credit: Mariner-Energy
Reports state that the thirteen workers were on board the platform when the explosion took place, and all of them are safe. Helicopters belonging to the Coast Guard helicopters are being used to transport the crew members to a nearby hospital. The blast was reported by another rig at around 9:19 a.m.
The oil rig explosion brings back memories of the Deepwater Horizon oil rig explosion which subsequently led to the country's worst ever oil spill in history. The Mariner Energy oil spill, pom the other hand is partly contained as of now, say reports.
The cause of the oil rig explosion is still being investigated.