UK Today News: US Open Men's Final – Rafael Nadal vs Novak Djokovic Match Postponed To Monday

The US Open Finals match between Rafael Nadal and Novak Djokovic has reportedly been postponed till Monday, due to rains which have been lashing New York on Sunday. The match had been scheduled to take place on 21.00 BST, due to the rains it was again re-scheduled to 23.20 BST.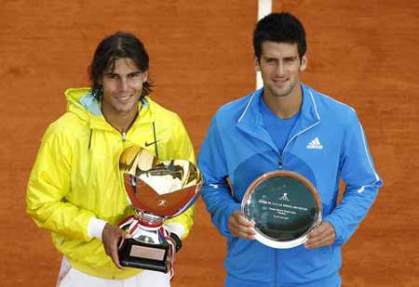 Photo: Reuters

But as the showers continued on Sunday, the match is scheduled on the Monday after the US Open womens doubles finals. Rafael stated that it will be a wait for another day, and thats not terrible. It has become the third consistent year in the US Open, when the finals has been pushed to a Monday, because of the rains.
The Final game on Monday will commence after the end of the women's doubles finals. For Djokovic, this is an extra day for him, after he had beaten Roger Federer in five set match in the Semi-Finals.