UK Today News: Michael Grimm Wins America's Got Talent Season 5 – 2010 Winner Takes Home $1 Million

America's Got Talent 2010 Results – In an unbelievable decision, Michael Grimm became the 2010 winner of America's Got Talent Season 5, on Wednesday. Grimm who is from Mississippi, won the $1 Million award and a chance to headline at America's Got Talent Live Tour in Las Vegas.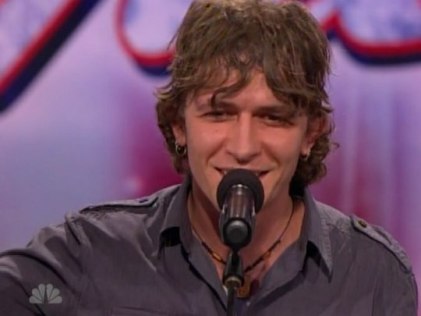 Michael Grimm (Photo: NBC)

The America's Got Talent contestants who made it to the Finale were Prince Poppycock, Michael Grimm, Jackie Evancho and Fighting Gravity.The show had an amazing start, during which Price Poppycock sang the song 'Last Dance' with Donna Summer and then Michael Grimm performed 'Me and Bobby McGee' with Jewel.
After being declared the Season 5 winner, Michael was almost speechless as he said 'Is This Real?'. The declaration of the results went this way, first to go was Prince Poppycock, who exited the show waving and giving kisses to the crowd, and then next it was Fighting Gravity.