UK Today News: ICC Plans Test Cricket League To Decide Test Match World Champion

The International Cricket Council (ICC) is planning a World Championship through a Test cricket match league. Reports state that as per the planned schedule, all the test playing nations will face each other, and will then filter out in to four teams who will go head on and the out come will bring out an ultimate world champion. This is one strong move taken by the ICC to bring back the flavor of Test cricket in the world.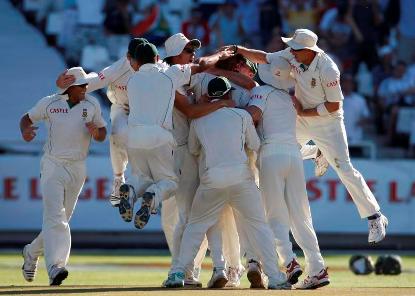 (Photo: AP)

Test Cricket, one of the oldest forms of cricket,  has always been considered to be exhaustive as it tests the players ultimate mettle. After a marathon meeting at the ICC, it was proposed that there will be a schedule of Test Champion Leagues every four years, which will probably begin from 2013.
TFor the moment, the test playing teams play each other but there has been no Champions trophy for the game, rather the One Day matches and T20 formats have world championship leagues. Other decisions taken during the meeting state that the teams participating in the World Cup will be reduced from 14 to 10.