UK Today News: Constitution Day 2010 – USA Celebrates 223rd Anniversary Of Signing Constitution

U.S. Constitution Day – Today, September 17, 2010 marks the 223rd anniversary of US constitution, and on this day remember when the constitution was signed back in 1787. Constitution Day of USA is also known as Citizenship Day.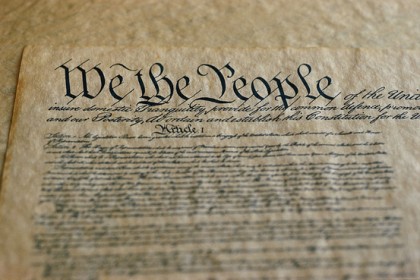 (Getty)
Constitution Day is a very important day to everyone born in America and also to those who have acquired the US citizenship, since we solemnly remember the first ten amendments of the Constitution, better known as the Bill of Rights. Previously, this day wasn't declared as a holiday, but since 2004, a new law which has come into formation declared it as a federal holiday.
If Constitution Day falls on a weekend or on another holiday, all the educational institutions observe the holiday on an adjacent weekday. This year the Constitution Day being on Friday and makes it another long weekend after the Labor Day weekend.