UK Today News: Joseph Cerniglia Becomes Second Gordon Ramsay Contestant After Rachel Brown (Hell's Kitchen) To Commit Suicide
Another Suicide After Rachel Brown Hell's Kitchen – Joseph Cerniglia, a restaurateur from New Jersey who was a contestant of Gordon Ramsay's Kitchen Nightmares, died after he allegedly jumped into the Hudson river, from the George Washington Bridge. His body was recovered at around 03:00pm on Friday. Cerniglia owned a restaurant called, Campania.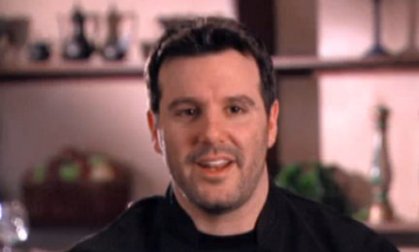 Reports state that police officials are considering the death as a suicidal case and investigations are still underway to determine whether it could be a criminal act.
In Gordon Ramsay's Kitchen Nightmares, Cerniglia had informed that he owned a debt of $80,000 to his suppliers. He said, "I am financially in trouble. The debt of this restaurant alone is overwhelming… my personal debt: wife, kids, mortgage – that's a lot of debt."
The restaurateur was highly criticized by Ramsay on the show, which questioned his abilities of being a good Chef as well as a good businessman. Ramsey is even known to have told Cerniglia something on the lines that his business was headed to 'swim down the Hudson' back in in an episode in 2007.
The suicide has popularly been linked to Chef Gordon Ramsey because Cerniglia becomes the second contestant who has appeared on Ramsey's show to kill himself. Back in 2007, Rachel Brown, a contestant of Hell's Kitchen is reported to have shot herself a year after she participated in the show.