UK Today News: Halloween 2010 – Time To Choose Your Costume And Carve A Jack-O'-Lantern
Halloween 2010 celebrations are set to begin in a few days time, and people have already selected some innovative costume ideas to make the night of October 31 a memorable one.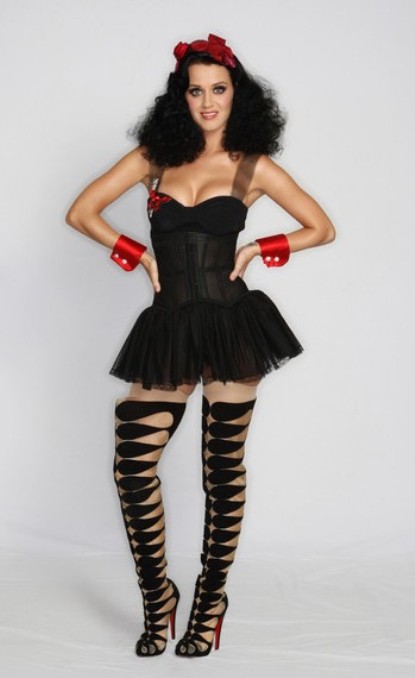 Katy Perry in a hot Halloween costume

Before you know it, it will be Halloween night and if you have not chosen your costume yet, here are some handy ideas. People can opt for the traditional and "always in fashion" Halloween costumes like that of a ghost, vampire, fairy queen, pirate, Frankenstein, witch or comic book characters like those of Batman, Superman, Spiderman, Mandrake among several other including Iron Man and the Mad Hatter from Alice in Wonderland.
If  historical costume ideas is your cup of tea, then opt for dressing up as people did back in history like Cleopatra, Napoleon, Abe Lincoln, George Washington, Einstein a Mummy or some kind of European or Egyptian king.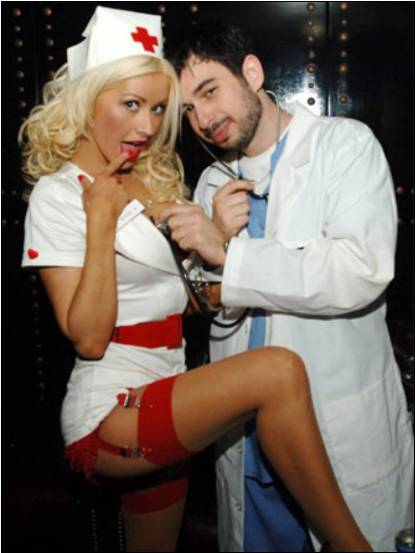 Christina Aguilera dressed as a nurse

For ladies, the adventurous ones who are willing to go a little naughty, can opt for costumes such as these:
Playboy bunny (like Kendra Wilkinson)
Hot nurse (check Christina Aguilera pic above),
Policewoman,
A french maid,
Devil (think Liz Hurley in "Bedazzled"),
Sailor (remember Paris Hilton's costume?)
Catwoman (the one that Halle Berry made popular)
Wonderwoman (much like Kim Kardashian, in the pic below)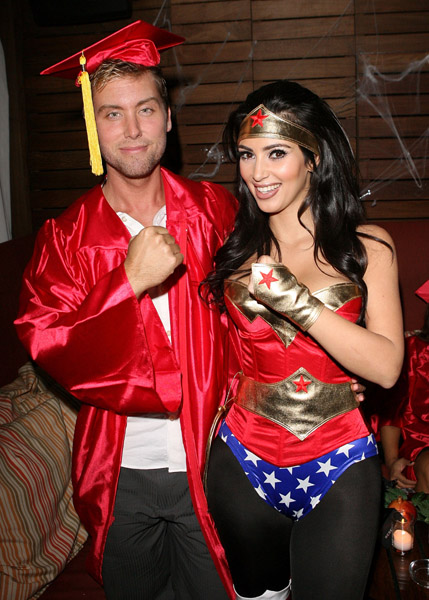 Kim Kardashian (Pic: PopCrunch)

If you prefer to cover-up, then opt for a Vampire Baroness costume, or a Gothic vampire, supergirl, an angel, cheerleader among several others.
For children, cartoon characters are always a good option, with the most common ones being Mickey Mouse, Donald Duck, Tweety and the most loved of all Tom and Jerry. Else there is always Dracula, Scarecrow, Cowboy, Princess, Skeleton or Ninja to dress up in.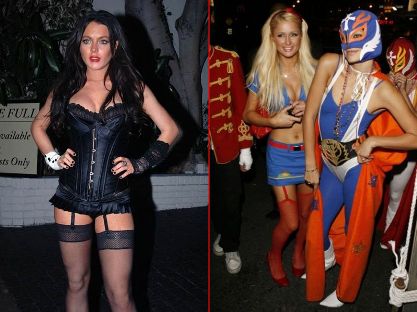 Lindsay Lohan (l) and Paris Hilton (r) in their Halloween outfits
Still not sure what to wear? It's time to ape your favorite celeb – Paris Hilton, Jersey Shores's Snooki, Lindsay Lohan, Heidi Montag, a playboy bunny or take a pick of any of Lady GaGa's eccentric costumes or rapper Snoop Dogg and his bling. Take on any of these celebrity looks and your night is made. Another star – the legendary Michael Jackson!
Halloween is celebrated on October 31 every year. Halloween celebrations include trick-or-treating, wearing costumes and attending costume parties, carving jack-o'-lanterns, taking ghost tours, spending time around bonfires, apple bobbing, visiting haunted attractions, committing pranks, telling ghost stories or other frightening tales, and watching horror films are some of the most popular things done as part of the Halloween festivities.