UK Today News: Trapped Chile Miners Likely To Be Rescued This October, Says Chile's Mining Minister

Chile Miners Rescue – The 33 trapped Chilean miners are set to be reunited with their families soon as resucers are drilling closer to them. The Chilean authorities said that it is possible that the miners might get rescued from the San Jose mine in the latter part of October, if everything goes well.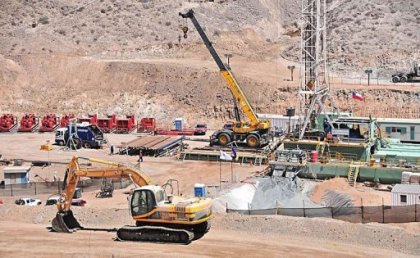 (Photo: AFP)
The 33 mine workers have been trapped 2,300 feet underground since August 5. The Mining Minister, Laurence Golborne said, "The eventual rescue could come in the second half of October."
The drilling company responsible for rescuing the trapped miners had anticipated November for the rescue operation to come to an end, but speedy working is showing some rapid progress, thus increasing the hopes of the government as well as those the miners.
According to reports, a metal cage will be used to take the miners out, one by one. The families of the miners too are happy and are longing to see their loved ones at the earliest.