UK Today News: Commonwealth Games 2010 Opening Ceremony Begins In New Delhi

CWG 2010 – The opening ceremony of the 2010 Commonwealth Games kicked off at 17:00 IST in New Delhi India, and for the first time, Queen Elizabeth II was not present at the event. Britain's Prince Charles and his wife Camilla, along with Indian Prime Minister Manmohan Singh and President Pratibha Patil are among the 65,000 people present at the high-security Jawaharlal Nehru Stadium.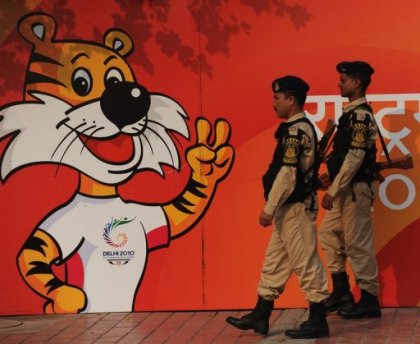 Photo: AFP
After days of controversy, the Commonwealth Games Organizing Committee in India finally got their act together and have put up a very colorful opening ceremony to welcome the 71 contenders at CWG 2010. The audience was given a treat of Nagada drummers keeping a time of the countdown, followed by Shankha trumpeters which finally led to the display of a huge nine-million-dollar helium-filled balloon which stayed above the ground as the participants were introduced.
More than 4000 participants form 71 nations will be taking part in the games which take place till 14th October 2010.
Scotland will be hosting the next Commonwealth Games 2014.