UK Today News: Miss Thailand World 2010 Yuwaret Rueangsri Hopes To Win Miss World Crown
Miss Thailand World 2010 Yuwaret Sirirat Rueangsri is the official representative of Thailand at this years Miss World pageant. The Five feet ten and a half inches tall Yuwaret aka Noo-si, was also a contestant at the Miss Thailand World 2009 competition.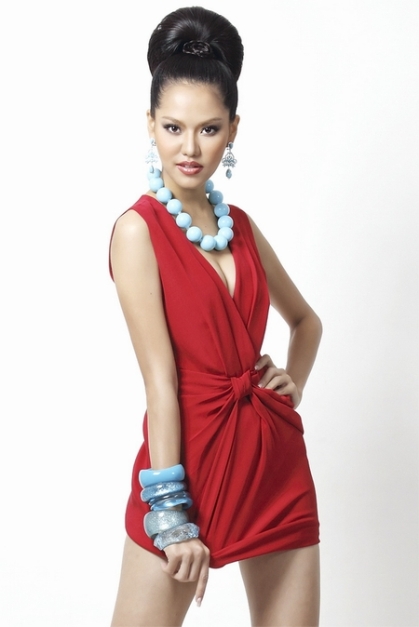 Yuware, 22, was among top 44 participants in Miss Thailand Universe 2007 and later on was amongst top 25 in Miss Thailand World 2009. She later won a the Miss Thailand World title this year and represents Thailand at the Miss World pageant.
Miss World 2010 is going to take place in Sanya, the Republican capital of China on October 30.
The Miss World event was initiated back in the year 1951 in United Kingdom by Eric Morley. It is one of the most prestigious and oldest beauty pageants existing. The pageant is co-chaired by Julia Morley, Eric's wife, since Eric's death in 2000. Although there are other beauty pageants like Miss Universe and Miss Earth, but Miss World has also got a lion's share as far as publicity is concerned.
Will Miss Thailand win the 2010 Miss World crown? Don't forget to catch the Miss World 2010 pageant live today.