UK Today News: Emma Bunton is pregnant – former Spice Girl announces pregnancy on Twitter

Former Spice Girl Emma Bunton has officially announced that she is pregnant for the second time and is very happy about it. The British singer and her partner Jade Jones, have been dating for over 11 years, and live together in Hertfordshire.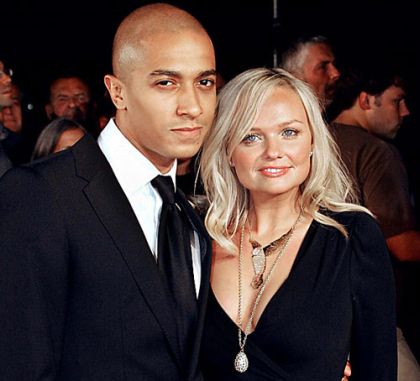 Emma Bunton and partner Jade Jones (Photo: Standard)

On her official Twitter page, "Baby Spice" tweeted, "So our family grows, we are SO excited to announce we're having our 2nd baby and Beau's wish for a brother or sister has come true."
Bunton and Jade Jones have a three year-old son Beau, and she even took him on stage while performing on the Spice Girl Reunion tour.
At the age of 25, Bunton was diagnosed with endometriosis. It is a state when it becomes very difficult for a woman to conceive. Until Beau was born, she was under a lot of stress and instead of rushing for a second baby, she preferred to live the moment to the fullest.
She said, "It's important to enjoy the moment and not always be rushing on to the next thing, especially because, for a long time, I thought I might never be a mum."
The Spice Girl says that the couple still has time to get into wedlock, and they are not going to rush into it yet.