UK Today News: After Oleg Kashin, Anatoly Adamchuk becomes second Russian journalist to be attacked

With the news of Oleg Kashin's serious attack still fresh in the minds of people, comes reports that yet another journalist has been attacked in Russia. Reports state that Anatoly Adamchuk is the second Russian journalist to be beaten up in Moscow, barely two days after Kashin was left in a critical condition, following a murder attempt.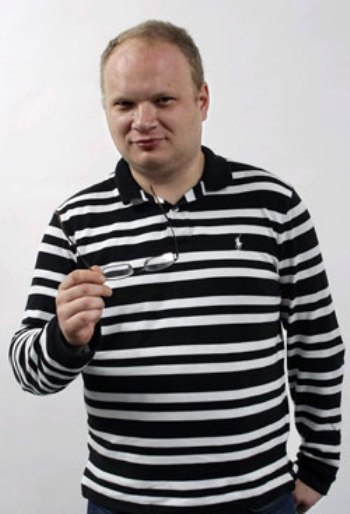 A file pic of Oleg Kashin, who was attacked a few days ago

Reports state that Anatoly Adamchuk, who is a reporter working with Zhukovskie Vesti, had been gruesomely beaten in the capital city of the country, Moscow, on Monday that left him with serious head injuries.
Sergei Grammatin, a fellow reporter said, "He was attacked by two unknown individuals and hit on the back of his head and then hit again when he was on the ground. He has head wounds and light concussion. Now he is at home and recovering."
The first deadly attack reported on Saturday was on Oleg Kashin — a journalist working for Kommersant newspaper. He was beaten up r ight in front of his home in Moscow, and suffered serious head injuries apart from a shattered jaw and a broken leg.
The key element in both reporters' attack is that they have been reportedly trying to cover the developers' need to cut forests in order to build huge constructions in the outskirts of Moscow.
Family and friends of the victims insist that their core study might have been a hindrance to the developers, which resulted in the two of them being attacked.