UK Today News: Wiz Khalifa spends a night in jail after being arrested for drug possession

Just a few days after rapper Lil Wayne was released from jail, comes the news that rapper Wiz Khalifa spent a night in jail on Tuesday, for possession of marijuana. The rapper, famous for spending around $10,000 a month on marijuana, reportedly posted a $300,000 bail for his release on Tuesday.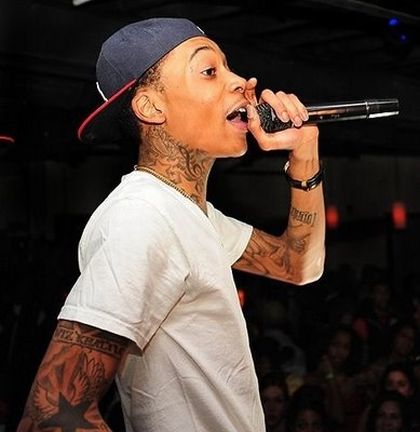 Reports say that Khalifa had performed at East Carolina University on Monday, after reportedly being paid $10,000 for the show, thanks to a Facebook petition by more than a thousand students. It was after the show that police stopped him and searched the bus, and found 60 grams of marijuana.
MTV reports that Khalifa "was charged with a felony count of trafficking in marijuana, a felony count of maintaining a dwelling/vehicle/place for sale or storage of marijuana and one misdemeanor charge of possession of drug paraphernalia."
Khalifa, 22, who is currently on his Waken Baken Tour 2010, tweeted after the release, "Waken…baken…wrist still achin. thnx for tha love and support." He later commented "man, jail sux!"