Singers Akon and Katy Perry performed at the Victoria's Secret Fashion show 2010, which was telecasted on CBS on November 30. The fashion show was stolen by the hot girls who hit the ramp by sporting some exotic Victoria's Secret lingerie. The show also had some glimpses of the preparations going on back stage and also some of the celebrities who were a part of the audience.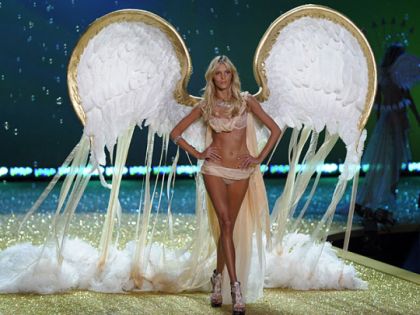 Photo: CBS
The celebrities in the audience at the show included Paris Hilton and Nicky, Adam of the Maroon 5 frontman, some of the actors like, Adrian Grenier, Vin Diesel and Malin Akerman and designers like Alexander Wang and Zac Posen.
In spite of the celebrities, the show stopper was model Adriana Lima, a new mom and a model who sported a $2 million bra by Damiani, which had blue saphires and blue topaz and 1,542 carats white diamonds, which were set in 18 carat white gold. Adriana is a Brazilian model, who is well know as Victoria's Secret Angel since the year 2000 and has been a spokesmodel for Maybelline cosmetics from 2003 to 2009.