After the Airbus A380 jumbo jets of the Qantas airlines were grounded due to an engine failure on November 4, Qantas has roped Rolls-Royce, the company which manufactured the engines of A380, into a legal lawsuit.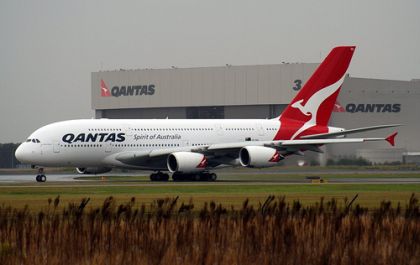 Reports state that though Qantas has resumed its services, the decision for the legal action came after the Australian Air Safety authorities said that they had found some defects in the manufacturing of the Rolls-Royce Trent 900 engines.
According to a statement by Rolls-Royce, it said"We have instituted a regime of inspection, maintenance and removal which has assured safe operation. This programme has been agreed in collaboration with Airbus, our airline customers and the regulators."
The Australian Transport Safety Bureau had carried out the investigation of the exploded engine. The ATSB also said that the fault in the engines was a result in the defect in the manufacturing process. The ATSG has requested Rolls-Royce to look into the safety issues while manufacturing the engines, which are essential for the safe flight operations.