UK Today News: Canadian singer Alanis Morissette gave birth to a baby boy on Christmas day. The "Hand in my pocket" singer and husband Mario Treadway aka MC Souleye, are extremely happy on the arrival of the new member to their family.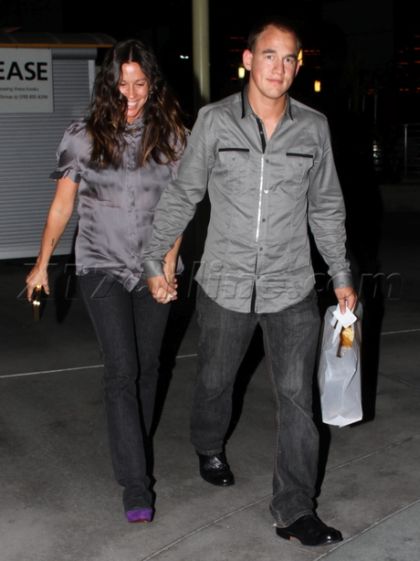 The couple has named the baby Ever Imre Morisette-Treadway.
According to a spokesman of the 36 year-old star, 'All are healthy and happy.' In the month of August, the singer had announced that she was expecting her first baby.
Morisette got married to rapper Treadway in May, after being together for eight months. After the announcement through US Weekly magazine in August, she had announced on Twitter saying, "Yes, happy news….I'm pregnant 🙂 we're so excited to start our family."
The singer continued to work in spite of her pregnancy. Later, she had also confirmed that she was expecting a baby boy. Alanis, during her pregnancy, had also said that she was keeping herself busy writing a book on psychology with some parts of philosophy, spirituality, prose and art.