UK Today News: The Environmental Investigation Agency (EIA) has said that a large amount of e-waste from the UK has been dumped abroad, which also includes countries like Ghana and Nigeria. The Environment Waste Controls have confessed that the goods ended up being disposed in Ghana, after being sold to a third party.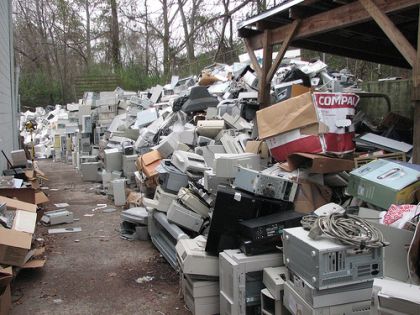 The Environment Waste Control is used by the firms in the UK, which also include Tesco, ASDA, Network Rail and NHS. The EIA has launched an investigation in to the tracking of how the goods like broken TVs have ended up in the country.
An initial investigation has revealed that the goods were not tested before leaving UK. Moreover, it was also illegal under the Waste Electrical and Electronic Resource Regulation 2006.
The company in a statement has said that the incident is totally unacceptable and that the EWC will be trying its best to avoid such an incident from happening again. The investigation will be undertaken with the help of the authorities and regulators. The company further said that they have instructed their sub contractors that no further electrical equipments will be disposed or would leave UK till the next notice.
UK generates more than 1 million tones of e-waste every year.