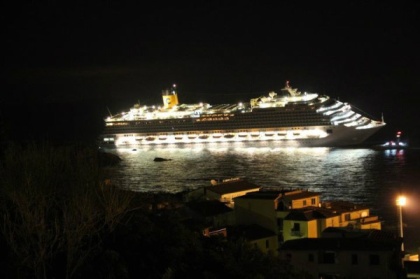 UK Today News: Many Britain Nationals are feared to be on board the cruise ship which has ran aground away from the Italian coast. Three people are already reported as dead after the Costa Concordia hit a sandbar on January 13, 2012 near the island of Giglo.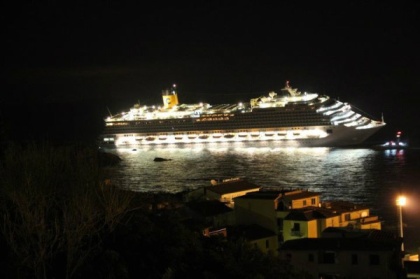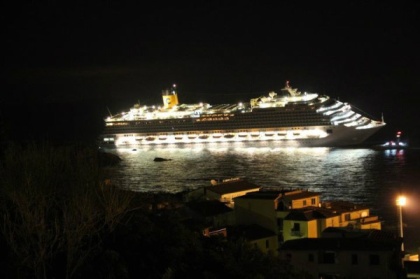 According to the Foreign Office, it is still unclear how many Britain nationals were among the 3,200 passengers. A phone line has been set up for the people who are worried about their relatives who were on board.
Reports say that the number of Britons on board is expected to be in the tens. Some of the people even swam ashore or managed to climb the lifeboats, but still the rescue teams are still checking out the cabins.
The cruise ship also had British entertainers and dancers among the 1000 crew. Sandra Cook 's daughter Kristy is also said to be one of the British dancers who was working on the ship, but managed to climb one of the life boats. Fabio Costa, who was one of the workers on the ship said that all of a sudden they all felt that they hit some thing and everything started to fall and everyone started to panic and run.