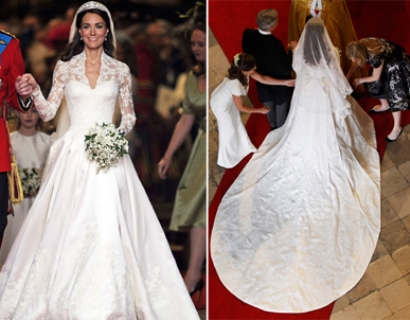 UK Today News: People across the world still remember the beautiful wedding dress that was worn by Katherine Middleton on the day of her wedding to Prince William. The day was indeed made memorable for her and the Duchess of Cambridge recently paid a personal visit to thank the ones who had created it.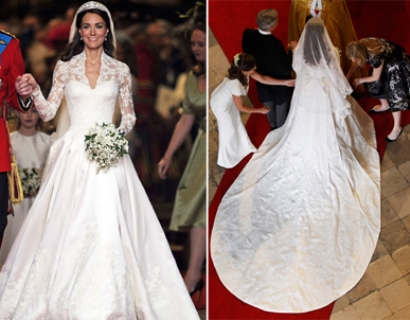 The beautiful lace wedding gown was designed by the British Fashion house Alexander McQueen last April. The dress that was designed by Sarah Burton grabbed several praises, while Catherine personally thanked the embroiderers at the Royal School of Needlework at Hampton Court Palace on February 28, 2012.
Reports said that about 30 members of the staff turned out to greet the Royal. Some of the sources said that the Duchess of Cambridge was keen on expressing her gratitude in person to the women who took so much pain on her dress.
Catherine was also very aware of the pressure the workers went through at that time. Since the Royal dress was a top secret, even the team designing it did not know about the identity of the wedding dress until the announcement was made on the day of the wedding witnessed by the world. The executive chief of the school, Susan Kay Williams was thrilled that Catherine had some down to show her gratitude.