Barbadian singer Rihanna has earlier expressed her love for the beautiful city of London. But now it seems like, the singer might even move in to the city for three months.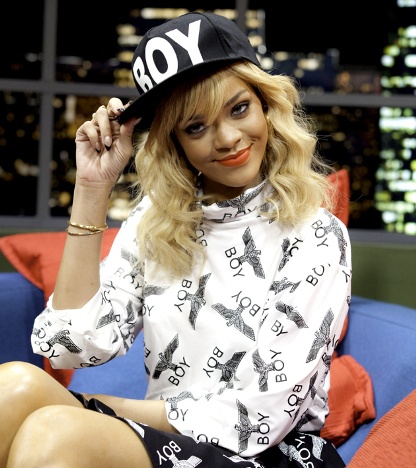 Rihanna is currently in the UK to film her reality show Sky Living. The reality show will feature the singer touring the country to hunt for the next big fashion designer.
Close friends of the singer revealed that the singer might even move to London for a while as she is shooting for the show. Rihanna had once also considered to buy a property in east London.
But now the singer has decided where she will be staying and the new residents needs gates to keep away the fans and the photographers. As Rihanna has already got in to the shoot for the reality show, the singer wants to totally give in to it and even the crew behind the scenes have been left surprised at the effort put in by Rihanna. Rihanna recently posted a few pictures of her in shorts, but now it seems like the singer will not be able to do so, if the weather in London continues to be cold. Reports say that the singer will be in London from May to July.