Country singer Carrie Underwood is all excited about her appearance as a '60s-style flight attendant in an upcoming episode of "How I Met your Mother".
The American Idol Winner's appearance is set to take place in a March episode of the show and this will also be the first time the "Jesus Take the Wheel" singer has ever appeared in a sitcom.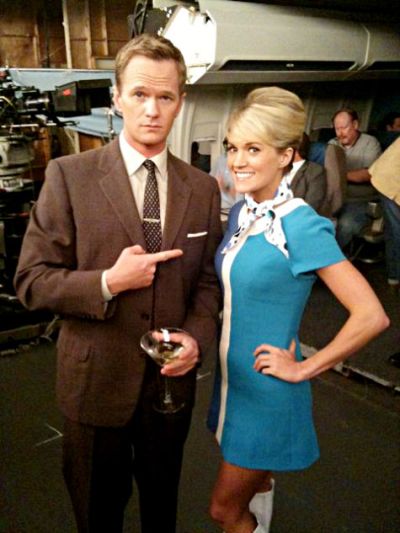 The singer looks stunning in a blue uniform, knee-high white go-go boots, coupled with a polka-dot scarf and that beehive hair do.
When asked about her experience on the show Carrie said: "The show was so much fun!. I have officially decided that I'm giving up the music business. I'm going to become a professional sitcom actress!" .
She later added: "LOL! Just kidding"
Carrie is now all set to get married this year!