The reuniting of the English pop band Spice Girls has always remained a question mark. But this time it has been confirmed that the girls will never be reuniting despite the rave reviews they received during the closing ceremony of the 2012 London Olympics.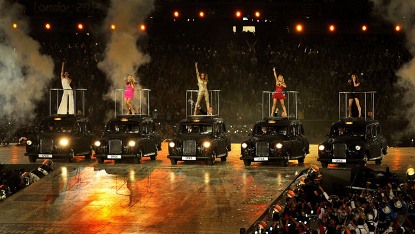 Reports say that Victoria Beckham has always been the reluctant one. More reports have revealed that the singer only agreed to take part in the Olympics Closing ceremony on the condition that this would be their last performance.
It was also prominent when Mel B jumped in to the black cabs ahead of their show stopping performance and said, 'This is it girls: the last time – enjoy it'. All the girls had the most of the night and grabbed all the appreciation more than they had actually expected.
But the agreement did not go down well with Emma Bunton who is one of the girls most likely to have a full fledged reunion. After the Olympics performance Bunton said, 'We had the night of our lives. To get ready we were all listening to music and dancing around. It was like the old days again. The singer also enjoyed the reaction from everyone and added that by the time they went up they were very excited.