Macy's Thanksgiving parade will include new additions in 2012, such as Sailor Mickey Mouse, Papa Smurf and the Elf on the Shelf, as well as Buzz Lightyear and the Pillsburry Doughboy. More than 3 million people are expected to witness the parade on November 22, 2012 in New York, which has to be a multi-generational crowd pleasing event.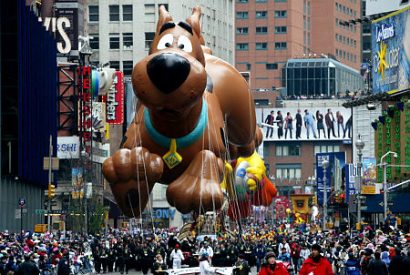 The event will be attended and watched on TV by more than 50 million people. Many people do not know the full story behind all the characters, but they are familiar to them after having seen them on television or the internet. For instance, the giant balloons this year will include Papa Smurf and the Elf on a Shelf, while Buzz Lightyear , Sailor Mickey Mouse and the Pillsbury Doughboy will also be a part of the line up. The parade will also include a new version of Hello Kitty.
Orlando Veras, the spokesperson of the parade said, "A great thing about the parade balloons is that they are the most recognizable characters in the world. Betty Boop or Felix the Cat — we might not all have been around when they were really popular, but we understand the pop culture significance of them".
Whenever a new character is added to the line up they are almost assured a run of at least three years.