Residents of Wales will need to be extra-careful tomorrow January 18, 2013, as a code red alert has been issued in light of impending heavy snow and strong winds. The 'take action' red alert has been issued for the south-eastern part of Wales and has been issued for the period between 3 am and 9 pm on Friday.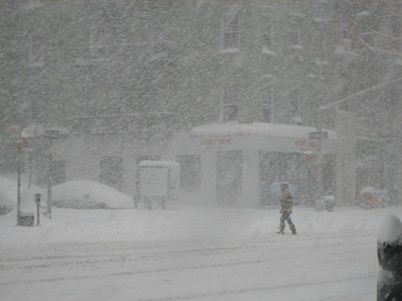 There is around 20 cm to 30 cm of snowfall predicted, along with blizzard-causing winds and severe drifting, as a cold wave hits the UK. Motor vehicle drivers were warned almost all over the UK of high snowfall reaching around 10 cm tomorrow. There is also a yellow alert that is in place for most of England, Northern Ireland, Southern and Eastern Scotland and Wales as well.
Robin Thwaytes, who is a spokesperson for the Met Office said that people should be aware of the risk of a snowstorm and that an amber alert has been issued for some parts of England and Wales. Thwaytes went on to warn people against travelling outdoors, as the weather could get quite disruptive.
The temperature will rarely reach above freezing, with light snowfall predicted for Saturday as well. The London Fire Brigade also requested people to take care while trying to keep warm, as fires have broken out twice already, with people taking extreme measures to try and keep warm.