If you think that John Mayer spoke a lot on his Rolling stones interview, well that was just the cake, John just laid down the icing on the cake with his interview with Playboy which is surely going to make people think a little different of him or get to know him more better for sure.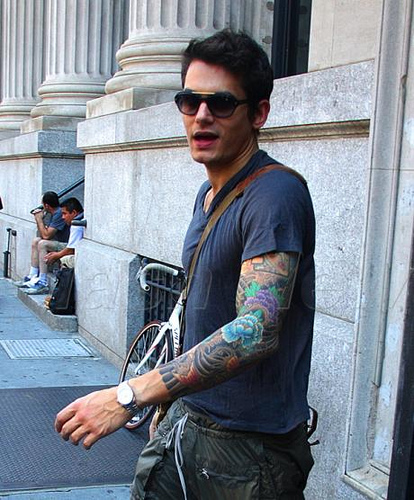 The interview had bold questions and yes he did answer boldly too.
When he was asked about his love for porn he said,
When I watch porn, if it's not hot enough, I'll make up backstories in my mind. My biggest dream is to write pornography.
When asked about Jennifer Aniston he said,
We just have a regard for each other's feelings that is pretty intense. It's been a deep relationship, and it's no longer taking place at all. Have you ever loved somebody, loved her completely, but had to end the relationship for life reasons? …
One of the most significant differences between us was that I was tweeting. There was a rumor that I had been dumped because I was tweeting too much. That wasn't it, but that was a big difference. The brunt of her success came before TMZ and Twitter. I think she's still hoping it goes back to 1998. She saw my involvement in technology as courting distraction. And I always said, "These are the new rules."…
I'll always be sorry that it didn't last. In some ways I wish I could be with her. But I can't change the fact that I need to be 32.
On his 2006-07 relationship with Jessica Simpson he explained,
That girl, for me, is a drug. And drugs aren't good for you if you do lots of them. Yeah, that girl is like crack cocaine to me… Sexually it was crazy. That's all I'll say. It was like napalm, sexual napalm…
There are people in the world who have the power to change our values. Have you ever been with a girl who made you want to quit the rest of your life? Did you ever say, "I want to quit my life and just f****n' snort you? If you charged me $10,000 to f**k you, I would start selling all my shit just to keep f****g you."
Now this interview is surely going to be talked about for quite sometime, John has been very brave with his choice of words, well after all he is a rock star.