Medicine and science have achieved another breakthrough, which can give amputees a very positive outlook for the future – the first bionic hand that allows a patient to feel a genuine sense of touch. This new medical marvel is soon to be transplanted for the very first time.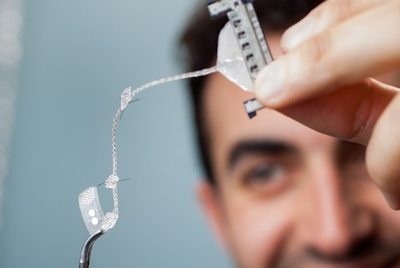 Dr Silvestro Micera, who helped develop the limb's interface said that this surgery gives hope for amputees around the world, as it is the first prosthetic that will provide real-time sensory feedback for the user. Doctors hope that patients will be able to fully accept the limb, forgetting it's there in the first place. This will lead to  enormous progress in the field of bionics, as studies in the past showed that up to a half of hand amputees do not use their artificial limbs, because they are not comfortable with how it looks or functions.
The revolutionary surgery is set to be performed by a team of Italian doctors in Rome, by the end of 2013. The patient who will undergo this operation is a young man is his 20's, who lost a lower part of his arm in an accident.
The plan is for the hand to be worn for a month so that the patient can adapt to it and if everything goes well, Dr Micera hopes that a fully-functioning model will be ready for testing by 2015.