Scottish singer Susan Boyle, who became a household name after participating in the TV program 'Britain's Got Talent', is now set to make her big screen debut in the period drama 'The Christmas Candle'.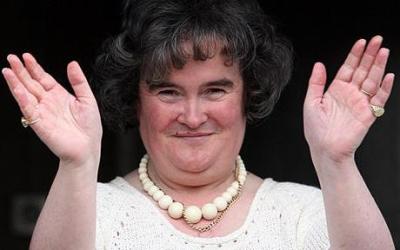 The film is based on the novel by Max Lucado and also stars Hans Matheson, Samanths Barks and Lesley Manville. The story revolves around an enchanted candle in a dull village, that must confront the dawning of the 20th century and a new cynical minister. Barks was a part of the film production of Les Miserables. Matheson has Clash of the Titans to his credits and Manville's last major release was 2010 movie 'Another Year'.
The singer became an overnight sensation and is still remembered mostly for her breathtaking and flawless rendition of 'I Dreamed a Dream' from the musical 'Les Miserables'.  The singer has begun shooting in the UK this week, but the producers are still not disclosing which role she would be playing. Boyle described her experience on the film sets as 'fantastic' and was really enjoying getting dressed in period costumes and working with her other co actors.
The singer could now even become a movie star, as Susan's dream run in the entertainment industry continues in 2013.