According to reports published on May 21, 2013, Real Madrid's head coach Jose Mourinho will be considered a failure in the recently-concluded season, in which Real failed to deliver results that were generally expected from the club.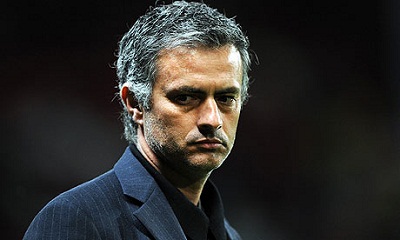 He failed to permanently dismantle biggest rival Barcelona from the top, as well as to give Real their 10th European title. Stories reported by several sources say that Mourinho lost the dressing room. During his tenure, he did get himself involved in a series of arguments with such high-profile players like Iker Casillas and Christiano Ronaldo.
Despite Madrid's financial strength, Mourinho really failed to build a team that would go on to conquer Europe. The uncomfortable truth Mourinho had to digest is that he failed to sign the right kind of players in the transfer market.
During Mourinho's tenure, Real didn't take huge steps forward. In this particular season, they went trophy-less as they lost out to Borussia Dortmund in the UEFA Champions League semifinal and last week lost the Copa Del Rey final to Athletico Madrid. Had Mourinho built a European Cup-winning side, no one would have questioned his treatment with the so-called superstars in the team.
During his tenure as a coach, Mourinho never solved some of the problems that he had inherited. On top of that, he over spent on some of the players who were never going to deliver good results in crucial times.