London's Heathrow airport has urged the UK government to let it build a third runway. The airport says that the additional runway would provide more flights, less noise and be cheaper and quicker to build than rival proposals. The new proposal has been made so that the country does not miss out on trade which is worth billions of pounds and Heathrow is operating at 99 percent capacity, so more runways are needed.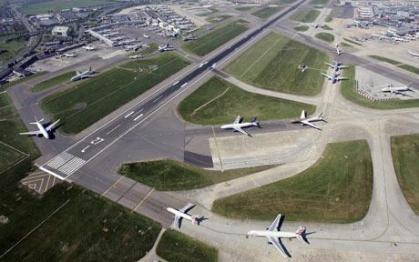 On Wednesday, July 17, 2013, Heathrow submitted its plans to a government commission looking into raising the capacity of the airport, which is due to publish an interim report by the end of 2013, A final verdict is due in mid-2015, after the next general elections. Suggestions have been made to place a new runway to the north, north west or south west of the hub.
Each option which has been suggested would deliver additional capacity by 2025-29 for 14-18 billion pounds and will be cheaper and quicker to build than rival hub options, which have been proposed by Johnson and Stansted Airport. Johnson stated that there will be more pigs flying than aircraft if they were to believe the claim that three runways at Heathrow would make less noise than two.