Famous British novelist and the Harry Potter fantasy series' author JK Rowling is set to make her screenwriting debut with a spin-off movie which will be based on a minor character in her hugely-popular Harry Potter stories. The upcoming movie, titled 'Fantastic Beasts And Where To Find Them' is inspired by the textbook of the same name, which is given to students at Hogwarts School of Witchcraft and Wizardry.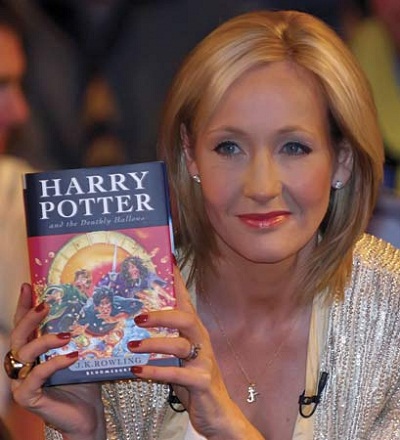 'Fantastic Beasts And Where To Find Them' – the first of a planned series – will be featuring its fictional author, Newt Scamander and will start 70 years before Harry's story, in New York. Rowling wrote on her Facebook page that the idea for a new series came from Warner Bros, which produced the eight Harry Potter movies and stated how much she likes Newt.
She explained, "Although it will be set in the worldwide community of witches and wizards where I was so happy for 17 years, Fantastic Beasts And Where To Find Them is neither a prequel nor a sequel to the Harry Potter series, but an extension of the wizarding world."
Rowling, who wrote the crime novel 'The Cuckoo's Calling' under the pseudonym Robert Galbraith was unmasked as the real author earlier in 2013. The book managed to sell only 8,500 copies under the pseudonym, but went on to become an international best-seller ever since she was revealed as the author.
Photo Credits: English Exercises