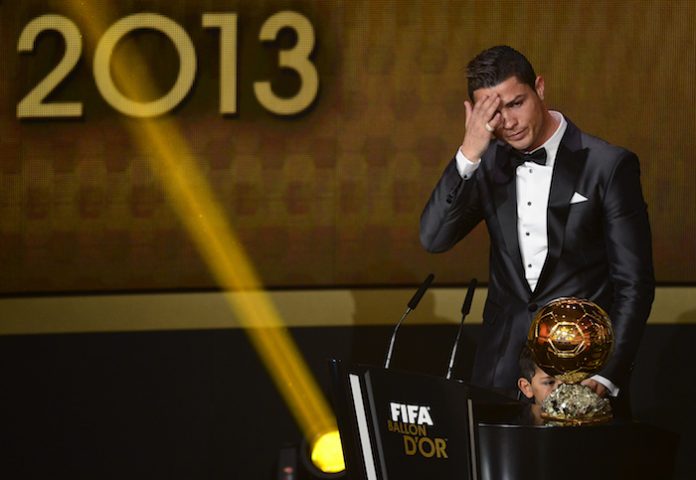 Cristiano Ronaldo will hope to make it a hat trick as FIFA releases 23-man shortlist for Ballon d'Or.
The Fédération Internationale de Football Association (FIFA) recently released a list of the 23 probable players for the Ballon d'Or 2015. On the list is Cristiano Ronaldo, holder of the current award and four-time Ballon d'Or champion Lionel Messi. The list was compiled by FIFA's Football Committee and France Football on October 27, 2014.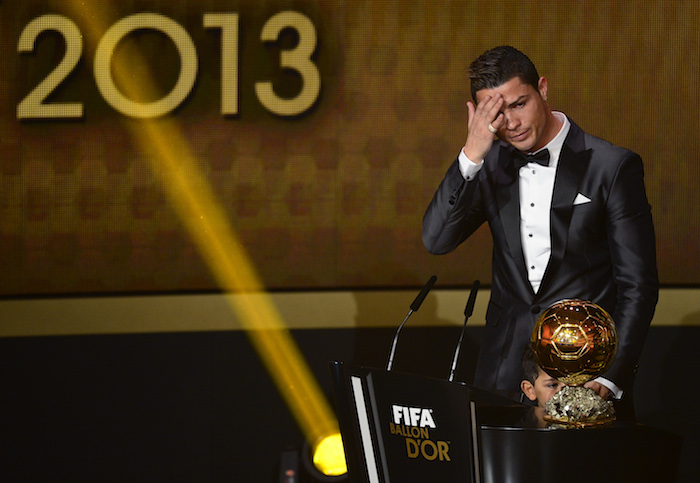 This list would later be curtailed to the top 3 by January 2015. Unsurprisingly, the list is dominated by players from the La Liga, with 6 players from Real Madrid and 4 from Barcelona. However, a surprise exclusion from the list is ex-Liverpool player Luiz Suarez. The Liverpool forward was the joint top goal scorer in Europe with 31 goals last year.
Suarez made a move to Barcelona this summer, in a £65 million deal. Suarez recently made his first professional football appearance in an El Clasico after serving a 4-month ban by FIFA for biting Italian defender Chellini in a World Cup match.
Along with the list of players, FIFA also released a list of probables for the Coach of the Year award. Among the players, Cristiano Ronaldo is touted as the favourite, with Lionel Messi is second in line. Following them are 3 members of this year's World cup winning team, Germany. Thomas Muller, Manuel Neuer and Philip Lahm.
Chelsea's Jose Mourinho, Germany's Joachim Low, Netherlands and Manchester United's Louis Van Gaal, Bayern Munich's Pep Guardiola and Manchester City's Manuel Pellegrini are among the top coaches expected to win the Coach of the Year award.