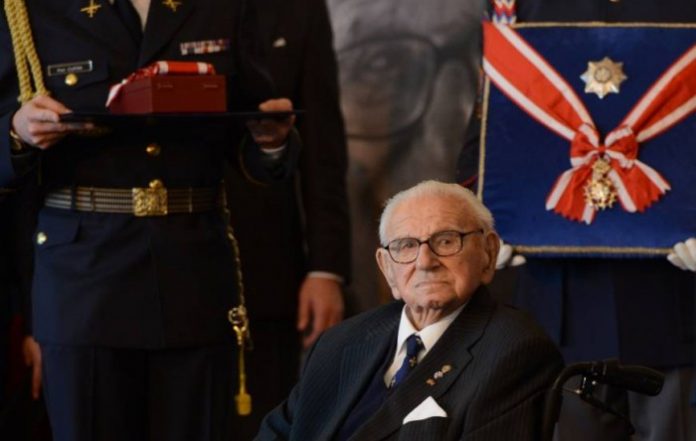 105-year-old 'British Schindler' honoured by the Czechs for rescuing 699 children from the Nazis.
Sir Nicholas Winton, also known as the 'British Schindler', was awarded the highest state honour by the Czech Republic for saving 699 children, most of them Jews, from the Nazis in Prague on October 28, 2014. He was bestowed the Order of the White Lion by Miloš Zeman, the Czech president, in a ceremony at Prague Castle.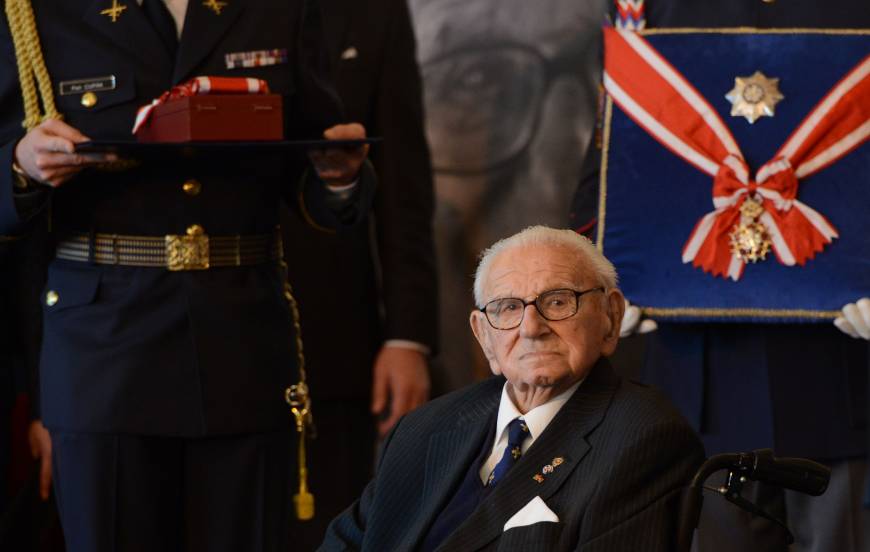 It was about 76 years ago when Winton arranged for trains to carry the children out of the then occupied Czechoslovakia to their respective foster families and homes in London. The deed dubbed him the 'British Schindler' in the 1980s, when the facts behind his moving the children to safer grounds came to fore.
In 1938, when the Nazis had occupied Sudetenland in the pre-war country, Winton visited refuge camps outside Prague and pledged to rescue the children and secure British permits just like it had been done by many in other countries. Being a stockbroker in London and belonging to a German Jewish family, he understood the plight faced by the stricken community.
Through his diplomatic powers, he arranged for nine trains to fill in with refugees. Unfortunately, the last of the trains carrying 250 children was prevented from leaving by the outbreak of World War II.
Before Winton was knighted by the Queen in March 2003, he had met hundreds of the 'Winton children' in a gathering of 5,000 descendants of those rescued, which included film director Karel Reisz and Labour party politician Lord Alfred Dubs.
Photo Credits: japantimes.co.jp