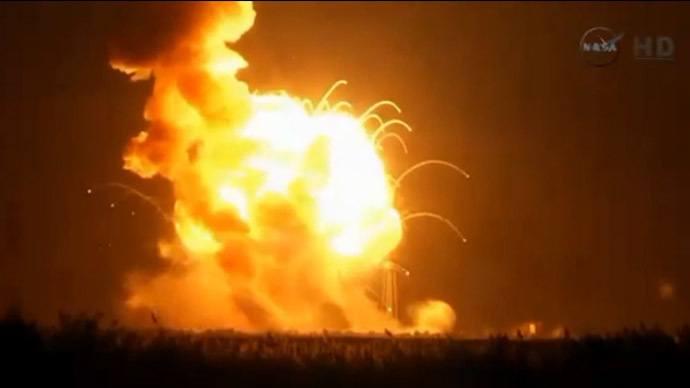 An unmanned supply rocket for the International Space Station explodes on liftoff from Virginia launch pad.
In a shocking incident, an unmanned supply rocket exploded on the launch pad in Virginia just seconds after its liftoff from Earth. The Cygnus cargo ship was carrying food and other supplies that were to be delivered to the International Space Station (ISS). The incident occurred at the Wallops Flight Facility in Virginia on Tuesday evening, October 28, 2014 at 6:22 EDT.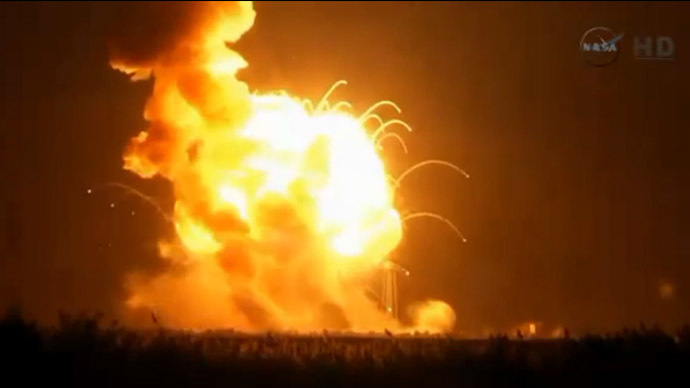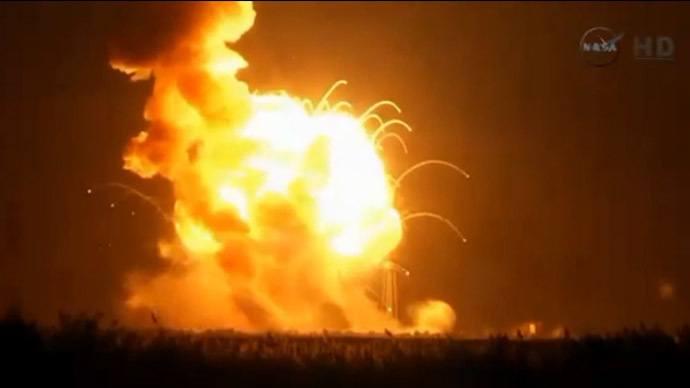 This marks the first time that NASA has had such a setback since it began raising funds from private investors. The Antares cargo ship was developed by Orbital Sciences Corporation for NASA's Commercial Orbital Transportation Services (COTS). In a statement issued by NASA, the organisation said that no one was hurt in the incident.
The cause of the mishap still remains a mystery and authorities are trying to cordon off the area since the Cygnus ship carried some classified cryptographic equipment. The astronauts – 2 NASA, 1 European Space Agency and 3 Russian Federal Space Agency – were informed of the mishap.
The video footage that was broadcasted by NASA TV showed the rocket rising and within a few seconds it explodes. Once it exploded, the rocket fell back to the surface as a huge ball of fire. A manager at an eatery 5 miles away claimed that the impact was so bad that it shook the entire building she was in.
The incident had a direct effect on the stock market, with the share prices of Orbital Sciences Corporation falling to a 2-month low of $25.65 in after-hours trading.