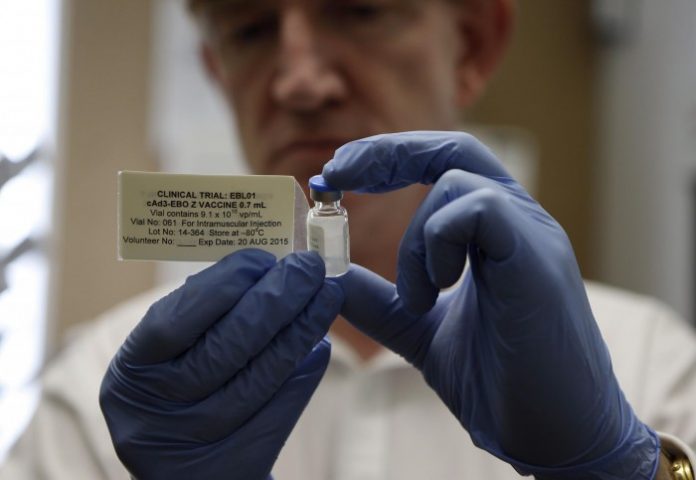 The early stage clinical trial of the GSK Ebola vaccine declared safe for further testing.
The GlaxoSmithKline (GSK) Ebola vaccine has passed the safety test in early stage clinical trials, according to new clinical data released by the National Institutes of Health (NIH) in America on November 26, 2014. The pharma company has been working on the vaccine in its laboratories in Italy and Belgium.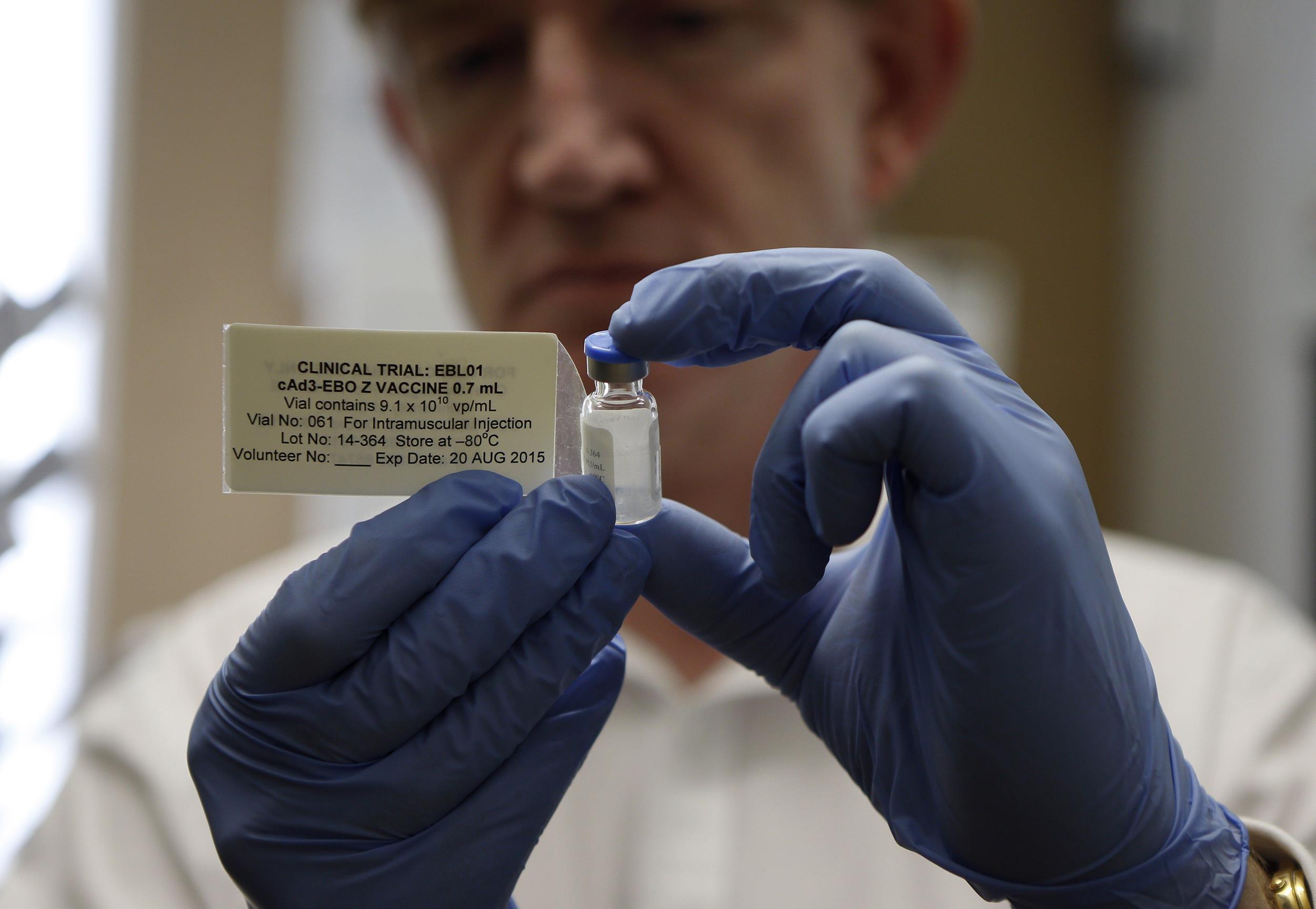 As part of the trials, 20 adults were tested upon with the vaccine, where an immune response to Ebola was prompted in each of them. According to the clinical study published in the New England Journal of Medicine, all participants produced antibodies. Although, two of them did develop a short fever in a day of being vaccinated, there were no serious adverse events reported.
At present, GSK, NewLink Genetics Corp. and Johnson & Johnson are separately working on creating a vaccine that would help healthy people to gain protection from the Ebola virus. The vaccine from GSK will undergo many other tests and undergo phases of clinical trials to establish its safety and efficacy profile.
Based on a chimpanzee virus, the vaccine comprises deactivated genetic material from two strains of the Ebola virus, which trains the body's immune system to recognize and fight Ebola in case of infection.
Photo Credits: nbcnews.com