The police raided a flat in Paris suburb in search of the masterminds of the gun and bomb attacks in Paris on November 14, 2015. During the raid a woman blew herself and one of the suspects was shot dead. The cops had targeted a flat in Saint-Denis and has arrested seven suspects. The woman detonated the explosives as several officers raided the property.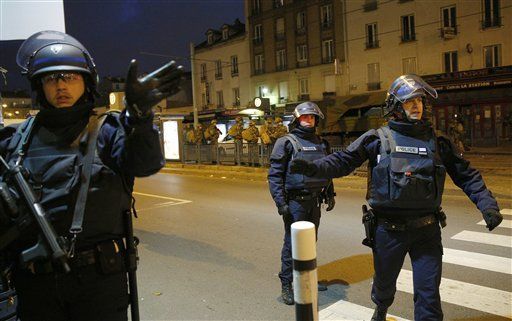 The Paris attack killed 129 people, who were attending the concert. The victims were also from the nearby cafes and the Stadium de France. The government said that the attackers were identified as people from the Islamic State group. 110 policemen participated in the raid and have been described as very courageous by the interior minister.
Four policemen have been injured and one police dog has been killed. The raid finished by 11:45 am local time as per the government spokesperson. All the schools and metros were shut down in Saint-Denis. On the other hand the whereabouts of Abdelhamid Abaaou and Ibrahim Abdelsam is still not clear.
Another development in the case is that all the 129 victims of the Friday's massacre have been identified. After the raid, the French soldiers were seen securing the area. Abaaou is said to be the suspected mastermind of the Paris attack.
Photo Credits: bloximages