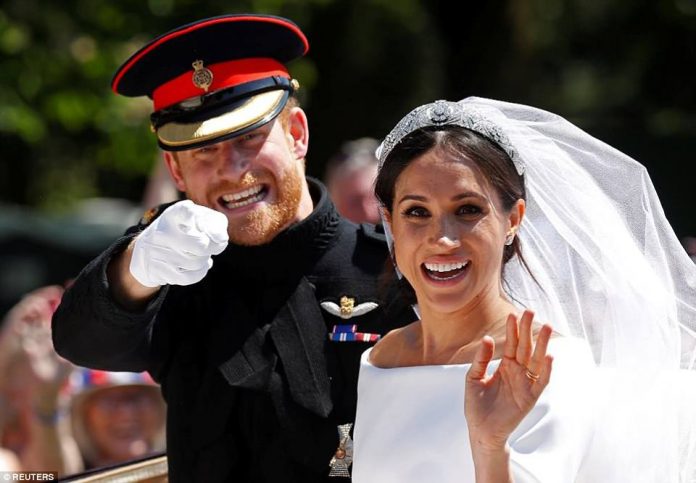 The youngest son Prince Harry, of Prince Charles got married to the love of his life Meghan Markle in a grand wedding ceremony at the St. George's Chapel at Windsor Castle on May 19, 2018. Prince Harry and Meghan are now known as the Duke and Duchess of Sussex. Later a private dinner was hosted by Prince Charles at Frogmore House.
Meghan during the private dinner thanked her father-in-law Prince Charles for welcoming her and her mother Doria Ragland in to the Royal family and also for walking her down the aisle at the wedding ceremony. The Duchess of Sussex added, "She has been so touched by how welcoming the Prince of Wales has been. So is her mother".
Reports say that Meghan and Prince Charles shared a very special connection and often got along well with each other. Moreover, Meghan's mother means more to her than anything and the Hollywood actress was touched the way Prince Charles has been so welcoming to Doria. It was Prince Charles who stepped in to the last minute to walk Meghan down the aisle at the wedding. Meghan's father Thomas Markle had to skip the wedding due to a heart surgery and could not make it to the wedding.
Even Prince Harry was moved by his father's move as he expressed his gratitude when he whispered "Thanks Pa" when he left Meghan at his side at the altar. Prince Charles hosted a grand dinner which featured Sir Elton John's music with impressive fireworks display outside the iconic venue. The guests of the Royal wedding included Oprah Winfrey, George Clooney, the Beckham family, Tom Hardy and James Corden. Prince William delivered a quirky speech at the reception with music by DJ Sam Totolee, who played Harry's favourite house tracks. There were posh burgers, candy floss and a cocktail named When Harry Met Meghan. The guests returned to London after the grand reception.
Photo Credits: Facebook