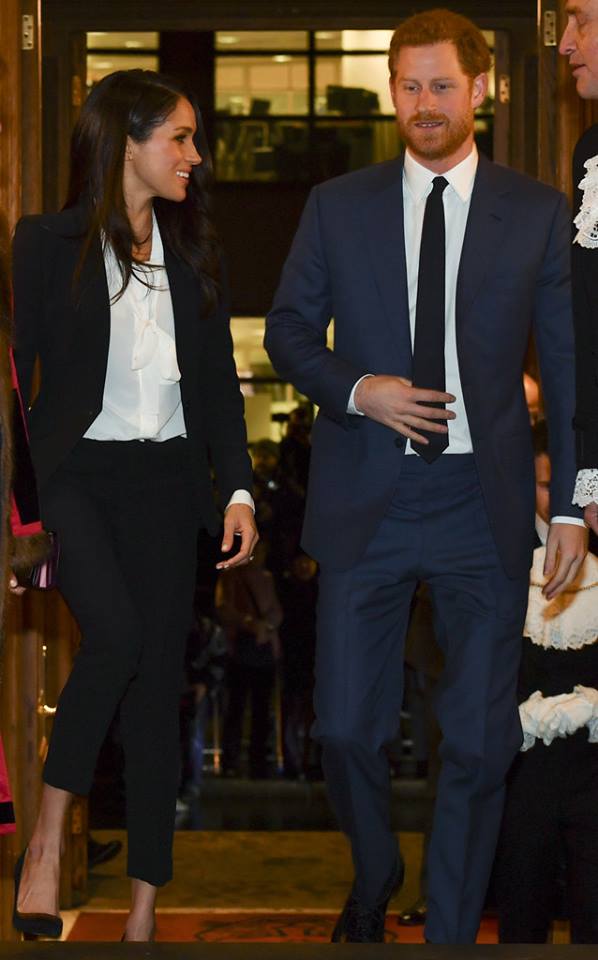 Former Hollywood actress Meghan Markle has been in news since her engagement with Prince Harry was announced. Markle got married to Prince Harry in May 2018 and since then she has been in the limelight and also the target of the royal fashion critics. The Duchess of Sussex has been trying her best in becoming a true royal, however, despite a number of attempts the former actress has been facing criticisms. Some of the latest reports have said that Prince Harry is not happy with the dressing style Meghan has adopted as he feels that it is not in line with the royal tradition.
Talking about the couple's recent official visit to Ireland, Meghan was seen in a black suit with stilettos and the next day she was seen wearing a two piece black tuxedo suit. Reports have claimed that both the outfits have not gone down well with Harry. The Duke of Sussex has instructed Meghan to dress like a royal as her choice of outfits are more like the Hollywood style.
At present Prince Harry and Meghan Markle are Gearing up for their visit to Australia and that Meghan has been instructed that her tailored fit suits are not traditional enough for the tour. Reports from the Palace have also said that Meghan wanted to wear a tuxedo style suit but Harry has said that it is not traditional enough. Prince Harry's opinions came from a fashion source who had visited the Kinsington Palace. Talking about Meghan, the actress has had a 16 year old long career in Hollywood. This makes it even tough for her to change her fashion choices completely and take up the royal tradition.
On the other hand Kate Middleton has almost perfected the royal style sense but Meghan needs to work more on her choice of outfits for her public outings in future. Meghan was also criticized during the christening ceremony of Prince Louis for wearing an olive green outfit while the rest of the royal family members were perfectly color coordinated in pastels and blue shades.
Photo Credits: Facebook